Clarifying Team Mandates
Purpose
Encouraging more initiative and responsibility taking in a team
Clarifying a team's mandate when it comes to making decisions in various areas.
Clarifying expectations on a team when it comes to taking responsibility for various areas.
Time required
Preparations
Prepare a list of areas where you think clarification of mandate will be useful. The areas can be obtained from people responsible for things today, such as line managers, product managers, product owners etc. They can also be obtained from the team as areas where they would like to have (increased) influence or clarify responsibilities. In the example section below you can see some suggestions on areas used in a real team setting.
How
Example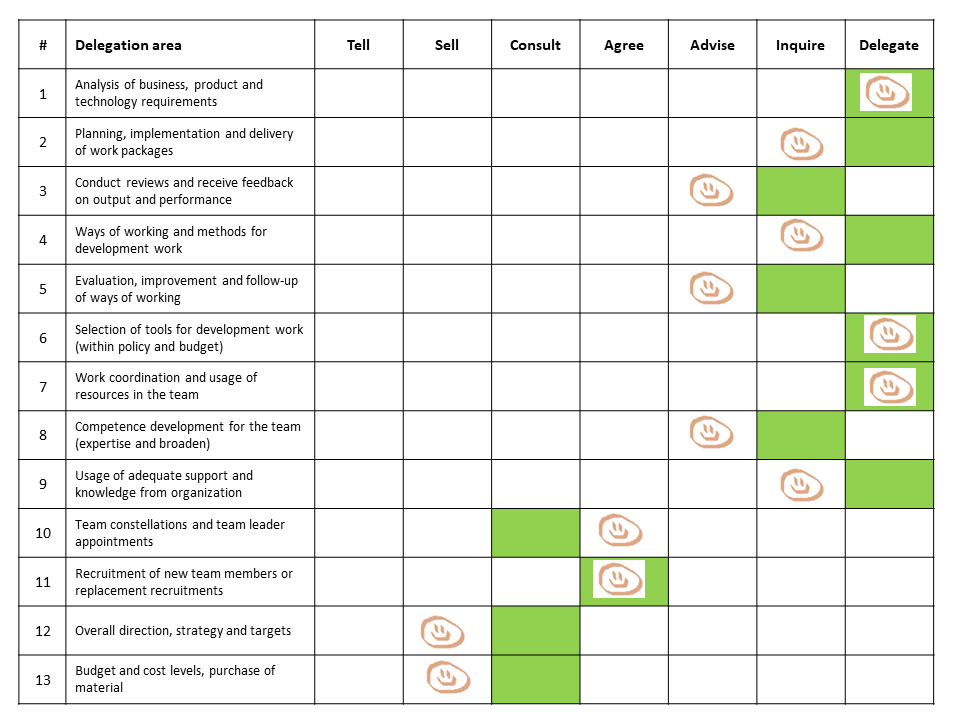 This is the documentation after one session where a development manager wanted to clarify team mandates. The green mark is what the development manager wanted, the happy face is what the team wanted/agreed to.
Note that in all but one case, the team did not yet agree to take on the responsibility desired by the manager. In just one case the team did not get the level of mandate they wanted.